Two in a row?! What's gotten into me? I know, weird. It's fine, though. I just wanted to share a bit of information. One is that I want to try and make Monday my regular blog day. Yes, I tried that before and it didn't work, but if I've learned anything in life it's that proceeding even after failure is how you progress and become better. Failure is the best teacher in the world. So I'm going to try again. Probably won't keep up with it this time either, but you know what, I'll still try it again.

Next, I wanted to announce that I'm one of the featured artists of the Luster Lexicon Writer Spectacle. Why didn't I lead with that, you ask? Heck if I know. You should go check it out

here

.
Powered by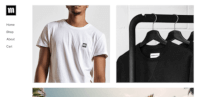 Create your own unique website with customizable templates.